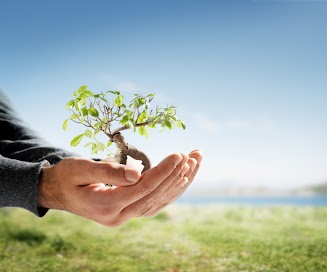 In recent years, energy healing techniques such as Reiki, Qi Gong, acupuncture, crystal therapy, and yoga have become widely accepted and even popular as therapeutic measures. You may be wondering exactly how these techniques work, and what it is that makes them so successful at resolving the many problems that people face. As it turns out, the answer is much simpler than you may believe. In fact, each of these techniques relies on the body's inherent energy system, the chakra energy centers.
If you've heard talk about the seven chakras, or read about the seven chakras on the internet, you might be asking yourself, what is chakra? In ancient Sanskrit language the word chakra actually means "wheel," and it refers to the revolving discs of energy lodged in your body. Ascending from the Root Chakra at the base of the spine, to the Crown Chakra at the top of the head, each of the seven chakras emits a specific frequency of energy. This vibrational pulse rejuvenates and restores your body on a daily basis.
When all seven of your chakras are open and releasing their energy into your body, you feel whole. You can experience happiness, prosperity, physical health, and peace of mind. A person with fully functional chakra centers has all the tools required to address and overcome the problems he or she faces on a day-to-day basis. While having open chakra centers doesn't make a person immune to hardships, it does give that person a sense of confidence in his or her ability to approach life's normal challenges.
Blocked Chakras Can Hurt You
Energy imbalances inherent to the chakras can occur for a variety of reasons. Traumatic childhood events, painful relationships, the sting of rejection from a loved one, or a troubling experience can all result in an accumulation of negative energy at a particular chakra center. When this happens, you may experience difficulties overcoming the obstacles you face. You may feel plagued by the recurrence of hardships, suffering, and emotional pain. A blocked chakra almost always results in an energetic deficiency that can negatively influence your ability to function.
Because your chakra centers are so intricately tied to your mental, physical, and spiritual well-being, you must learn to enable the positive energy from this source. If you suspect that an energy deficiency is contributing to difficulty overcoming the problems you face in life, you need to identify the location of your blockage. You'll only be able to realize the answer to the question, what is chakra healing, when you've identified the source of your energetic disturbance.
Do you have a blocked or closed chakra?

Find out by taking the Free Chakra Healing Test.

Feeling Your Energy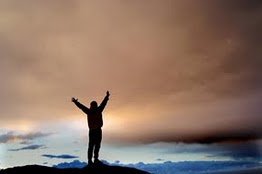 Once you've identified the location of a chakra imbalance, you need to work on opening that particular chakra. There are numerous energy healing techniques available to someone who is interested in clearing the chakras. Visualizations, Rapid Eye Technology (RET), distance healing, crystal therapy, Emotional Freedom Techniques (EFTs), and of course, meditation and yoga, are all proven methods to help a person feel energetically revitalized. These methods work to heal a blocked chakra center by redirecting the stagnant energy lodged at that source. You need only be consciously aware of the location of your imbalance to start sending positive vibrational energy to that particular center.
The Benefits of Healing
The restorative power of the chakras can be accessed by anyone. When you refocus on an energy center after experiencing a blockage, you'll feel like a totally different person. You can let go of residual grief and enable optimism and positivity as lenses to look upon your life. With a sense of completeness contributing to your ability to overcome challenges, you will no longer feel the heavy weight of the burdens you experience in life. Instead, you can approach problems with a sense of confidence, and a solution-oriented mindset. Only your chakra centers have the power to make you feel whole again. If you've been wondering what chakras were it's the answer to you're seeking: a powerful healing tool at your fingertips. Learn more about your body's seven energy centers to get started with healing today.
Target and heal your energetic blockage.

Take the Free Chakra Healing Test to find out more.