Have you tried to heal with no success? Do you wish you could move forward with your life instead of living in the past? Do you want to feel like yourself again?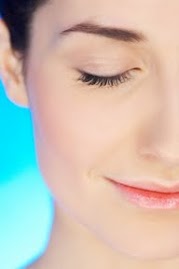 No doubt you've faced obstacles throughout your life; we all do. A nasty co-worker at your office, the illness of a parent, or the breakup of a relationship – these types of situations can bear the same effects as a hurricane, by wreaking havoc and upsetting the fragile balance that sustains your life. It's amazing how quickly your normal, everyday existence can be shook up in one moment or with one particular event. Trying to heal following the experience of pain can be an overwhelming process; you may not even know where to begin, let alone how to feel like yourself again.
If you've experienced grief of some sort there are numerous options available to help you heal. But of all the healing methods at your disposal, the common thread is you. You must take charge of your own healing process and initiate the restoration of your healthy self when you're ready. Although others may assist you along the pathway to healing, self healing will be the most crucial aspect of your success.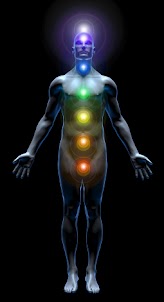 How to Heal? Use the Chakras
Although you may not be aware of it, your body contains vibrational energy that can help you heal. The seven chakras are located at specific parts of the body up and down your torso, and they all contribute to your sense of well-being. Although each chakra corresponds to a particular aspect of your being, the seven chakras do not operate in isolation of each other. The natural balance of the chakra system is easily upset; when you experience a traumatic event, the negative energy that infiltrates your life can actually cause one of your chakras to close. When this happens it can be difficult to move forward. Physical illnesses and diseases, mental health problems, spiritual disillusionment, troubled relationships, addictions, and are all manifestations of negative energy that has accumulated in your chakras. If you would like to experience self healing, you must first identify the dysfunctional chakra centers within your body.
Do you need to clear the negative energy resting in your body?

Find out by taking the Free Chakra Healing Test.

Self healing is possible through a knowledge of your chakras and how they relate to your life. Learning about your body's inherent energy and how it relates to you total well-being will leave you feeling illuminated; as you piece together the events you've experienced and the difficulties you've had in the past it will become clear exactly where your imbalance lies. From there you can start to move forward with the healing process.
Only YOU Can Help Yourself
Believe it or not you already have the knowledge you need to help yourself heal. That is, only you know yourself; you've experienced the hardships, you've felt the emotions, and you've put up walls to prevent yourself from suffering. Although there are many forms of therapy designed to draw this self-knowledge from you, you have the power to realize it yourself through chakra energy healing. When you know where your energy imbalance lies, you can actually learn to re-focus your energy and clear a blocked chakra of negativity. The following techniques can help you to open a closed chakra and experience self healing: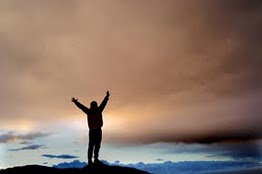 Many people see meditation as the easiest and most effective way to restore your body's energetic balance. By focusing your attention on your breath and clearing your mind of unnecessary thoughts and worries, you can effectively channel positive energy.
This technique is used to help you learn to see the restorative energy that you need to heal. By kinesthetically feeling the energy present at a particular chakra, you can draw your body's attention to that particular area and release the negative energy held there.
Many people fail to realize the power of positivity. When you repeat something out loud, for example telling yourself that you deserve healing, your body automatically takes notice. Whether or not your mind is on board, you will naturally draw energy towards your area of need.
As you initiate self healing, remember that healing has no timeline. Some people are able to easily move forward after the experience of pain, while others might take months or even years to start feeling whole again. It's important not to compare yourself to anyone else; while trying to heal your only focus should be you. Through a knowledge of the chakras, you can make self healing your priority and start ridding yourself of negative energy today!
Help yourself heal.

Take the Free Chakra Healing Test to find out if you have a chakra imbalance