Do you feel happy with yourself, just as you are? Do you wish you could stop longing to be different? Do you need to learn to accept yourself?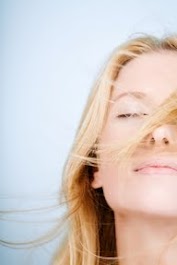 If you don't feel happy with some aspect of your personality or your looks, you're not alone. Despite the abundance of blessings we may possess, it is human nature to become preoccupied with what we don't have. Celebrities and supermodels have proved that having an enviable appearance and thousands of worshippers doesn't come without insecurity. It can be disheartening to learn that even people who seemingly 'have it all' – money, fame, looks – don't necessarily feel happy with themselves. But there is an important lesson to be learned from this paradox; happiness has to come from within.
Learning to accept oneself is a challenging feat. With so many messages bombarding us on a daily basis, telling us what to eat, how much we need to exercise, what to wear, and how to act, it is difficult not to become focused on having nicer thighs, or better social skills, or a more sizzling love life. But chances are you have been given a lot of things to be thankful for: a great smile, natural ability in the kitchen, or a calming demeanor. Self-acceptance means taking both the positive and negative aspects of your personality and learning to live – and be happy – with them.
There's an important distinction to be made between self-improvement and self-acceptance. If you're too hard on yourself, if you're constantly focusing on your weaknesses instead of your strengths, or if you don't need an excuse to blame yourself for things that go wrong in your life, you need to learn to practice self-acceptance. Once you've learned to love the whole you, including the good, the bad, and the 'ugly' – you can move forward with self-improvement. None of us are perfect – but there's a fine line between creating healthy and achievable goals for yourself and cutting into yourself whenever you make a mistake. Self-acceptance gives you the freedom to make mistakes.
Chakra Energy & Self-Acceptance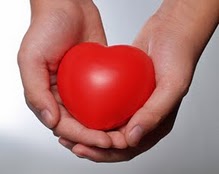 There is a system of energy inherent to your body underlying all of your thoughts and actions. The seven chakras are centers of viable energy which ascend from the perineum to the top of the head. Each specific center is associated with different aspects of your personality, from your ability to nurture creativity to your ability to give and receive love. Negative energy can accumulate at one or more of these particular centers and when that happens, the manifestation of this negative energy in your life can take the form of a difficulty loving and accepting yourself. If you feel as though self-acceptance is beyond your grasp, investigating a chakra imbalance might help you turn things around for the better.
Find out if a chakra imbalance is preventing you from loving yourself.

Take the Free Chakra Healing Test today!

Identifying Chakra Imbalances
As you start to learn more about the seven chakras, you'll find that each individual chakra has its own relationship with your personal well-being. Negative energy lodged in the following chakras may play a role in how you see yourself:

The Root Chakra:
As the first of the body's energy centers, the Root Chakra grounds you to your earthly experience and controls your survival functions. If you have body-image issues or an unhealthy relationship with food, these difficulties are the products of a dysfunctional Root Chakra. Opening the first chakra can help you overcome these issues and start to love the whole you.

The Solar Plexus Chakra:
Located above the navel, the Solar Plexus Chakra is your body's third chakra and it relates to how you view yourself. When open, you see yourself in a positive light, embracing and looking to improve upon your faults. When closed, you may experience self-esteem issues and difficulty accepting yourself for who you are at the core. Targeting the third chakra can help you stop being so hard on yourself.
Free Yourself from Self-Doubt
Loving yourself is only possible through self-acceptance. Through readdressing the energy of the chakras you can learn to live with your flaws and embrace your strengths, and only then can you truly love yourself for who you are. Enabling self-acceptance allows you to live a life free from guilt, shame, and self-doubt. With a sense of confidence in your own abilities and a deep understanding of who you are, you can begin to strive for happiness and achieve it. Learning about the seven chakras and finding out if your chakra system is functioning properly is the first step towards building your sense of self-acceptance.
Accept and LOVE yourself with the seven chakras!

Learn more by taking the Free Chakra Healing Test.