Do you experience difficulties recalling things you know you've learned? Do you ever start a project full of ideas, only to feel like you've come up against a wall before the project is finished? Are you easily distracted from the task at hand?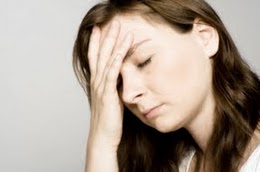 The concept of having a "mental block" is a relatively new phenomenon connected to the sheer volume of information we're expected to take in on a daily basis. Although the brain has the capacity to process an incredible amount of information and filter out what is not important, occasionally problems arise. Mental blockage is an affliction related to the brain's ability to perceive, process, and respond to the information it receives. Those who experience it have difficulty accessing memories or knowledge they are aware of acquiring. Additionally, they may have trouble staying focused on one particular task or project. Similar to the concept of writer's block, people who are under great pressure to perform at work or at school will have difficulty coming up with ideas or remembering information even when it is most crucial, such as in a testing situation or during a presentation. The effects of mental blockage can include feelings of inadequacy, a lack of confidence, and a sense of failure accompanying prolonged difficulties.
Mental block is a very common condition. In fact, nearly everyone experiences some symptoms of it from time to time, as stress, anxiety, emotional worries, and a hectic schedule can all contribute to temporary mental disruptions. But if you feel as though you've been lost in the abyss of your mind for too long, sifting through clutter and useless information that you've accumulated over time, you have a problem.
Targeting Your Blockage with Energy
The source of a mental blocking is faulty energy. Your seven chakra centers, which can be likened to springs of vibrational energy within your body, contribute to your sense of mental well-being. As a dynamic system driving your ability to function intellectually, the chakras are susceptible to negative energy. When this negative energy accumulates in your body over time, the result is the manifestation of a mental block.
Clearing your chakras of negative energy can help you regain mental clarity and feel like yourself again. However, in order to proceed with opening one or more of your chakras, you must first identify the source of the problem. You'll be able to target your healing activities towards the closed or weak chakra once you've determined the location of your energy disturbance.
Which chakra center is contributing to your block?

Take the Free Chakra Healing Test to find out right away!

Clearing Your Mind through Meditation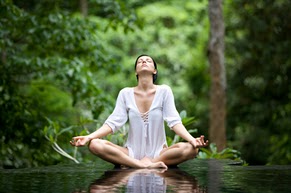 Once you've located a dysfunctional chakra, you can go about clearing it. Since the experience of block relates to your ability to control your thoughts and access the information stored in your mind, meditation is the best way to restore a blockage. When you meditate with your focus on the chakra center you need to heal, you learn to quiet your mind and eradicate mental chaos and confusion. Meditation allows you to practice your ability to focus and conscientiously build your mental awareness. Just as you might clean up a room filled with clutter, you should also practice clearing your energy centers to prevent the experience of block. Try this simple meditation exercise to get started!
Sitting cross-legged on the floor in a quiet room, close your eyes and become conscious of your breathing. Slowly let your lungs fill with air and then exhale, until you feel a slow, rhythmic pattern taking over. Without forgetting about your breath, practise releasing the thoughts hovering in your mind by actively identifying them and then dispelling them from your awareness. Once you feel like your mind is clear, begin to bring your attention to the location of your closed chakra. As you inhale, feel your breath carrying positive energy through your body to that source. On an exhale, imagine negative energy being released from that chakra and exiting your body through your mouth. Continue to repeat this breathing exercise until you feel relaxed and clear of negative energy. When you're ready, open your eyes.
As you continue to practice meditation you'll notice your brain operating with a renewed ease. Like dirt settling at the bottom of a still pond, your mind will feel clear of the murkiness that accompanies the block. If you'd like to experience the mental clarity that clearing your chakras brings, take some time to learn more about your chakras.
Do you want to experience an uncluttered mind?

You can! Take the Free Chakra Healing Test to find out how today!