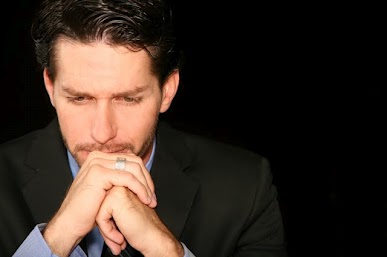 It seems to most of us around the world that life isn't getting any easier. The more we progress in leaps and bounds in the fields of technology, science and medicine, the answers to the questions we are all asking remain elusive and undiscovered. Who are we? Why are we here? What is our purpose in this life? Such questions have in the past driven mankind to do amazing and wonderful things, and yet the majority of us remain mostly in the dark, distracted by monetary goals, surrounded by material possessions and frustrated with the nature of our existence.
Indeed, the societies we inhabit seem to restrict us somewhat from attempting true voyages of self discovery – how many of us feel we really have time to search our souls and unlock the secrets of our lives? How many of us feel constantly frustrated and worried about the material aspects of our lives, our desire for material success and recognition? Such factors hold us in a state of self denial and ignorance, and it comes as no real surprise that millions upon millions of people around the world are seeking truths and answers from within, through older means and with the help of ancient wisdoms.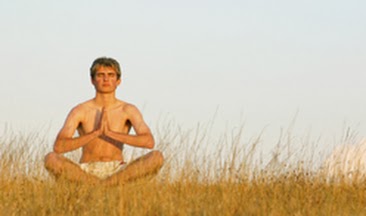 How is this happening? In many different ways. People are gradually coming to realize that certain practices and spiritually advancing exercises have as much value – if not more – in today's hectic and stressful world as they did in days of antiquity. Yoga, chanting, holistic therapies are all coming back into people's daily lives, and perhaps the most important practice that has seen a renaissance over the past decade is that of meditation.
We often associate meditation with the Asian subcontinent, and it was certainly here where the art was perfected and yielded the most impressive and enduring results. However, meditation has been practiced in one form or another all over the globe throughout the slow progressions of human history.
There is no feasible reason why, if it has improved the lives of countless people from all walks of life throughout history, it cannot also improve yours. Such a seemingly simple and easy practice, involving mostly deep breathing, relaxation and the emptying of the mind, can cause monumental changes and improvements in anybody's day to day life. Just ask anyone who regularly meditates; you'll see their face light up with an inner bliss as they recount the importance it has in their routine. If you too wish to capture that sense of inner calm and allow yourself to put your thoughts and life in order, as well as recognise a vital connection between yourself and the divine powers that surround our lives, have a go at meditating yourself. As little as twenty minutes per day can genuinely bring about a stunning transformation.
Thankfully, there are as many methods for meditating as there are reasons for doing so. If one method is not working for you, or is causing you discomfort, simply try another one, or a blending of more than one technique. Before long you'll find something that suits your body and mind. However, some basic beginner's methods can always help you get started. Try the following steps in your own home, for a minimum of twenty minutes per day.
Find a part of your home where you feel comfortable and relaxed, somewhere quiet and which can be reserved primarily for meditation. The bedroom floor, or even a comfortable armchair can be perfectly suitable.
Sitting upright with your legs crossed or in front of you, close your eyes and begin taking deep breaths. Make sure you hold your breath for a second or two longer than usual on both the inhalation and exhalation, ensuring your lungs are completely inflated and deflated each time.
As you do this, imagine yourself floating in a pure, empty space. A vast blue ocean, or a white, bright space. Complete darkness can also be effective. However, make sure that you are able to feel as disconnected from the world around you as possible, and begin systematically removing any distracting thoughts from you mind. These visualisations and mind-emptying techniques can take some time, but become easier with practice.
As you begin to thoroughly relax, start following your breath through your body. Feel your inhaled breath spread outwards from your lungs, and across your chest. As you inhale again, feel the breath travel further; down your arms and legs, until you can feel the effect the deep breathing is having on your entire body.
When you are utterly relaxed, and have traced your breathing throughout your complete form, slip away into your blank and empty space, and focus on nothing but stillness, calmness, emptiness and silence. This should place you into a deep state of meditative bliss
Which of the 7 chakras are influencing your life?
Take Carol's Free Chakra Test to find out!