Are you easily upset, stressed, worried or anxious? Do you remember what it feels like to be calm? Would you like to find out how to foster a sense of serenity?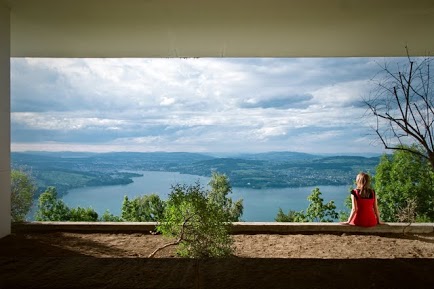 As products of the information age we've been handed the problem of too much information. On a daily basis we're bombarded with information about just about everything – most of which we'd be better off without. Television commercials tell us what brand of shampoo to buy and what to cook for dinner. Magazines show us what to wear and how much weight we should lose. We even have apps to make choices for us! Living a life free of these outside influences has become a thing of the past.
Collectively, these modern-day voices can build up, cluttering the psyche. Many people start to lose their own valuable sense of self as outside influences take over. If you feel like you can no longer tell the difference between your own voice and the plethora of other opinions you absorb on a daily basis, then there's something wrong. You may have heard people referring to "inner peace," but you might be skeptical of the entire concept. Indeed, this phrase sounds like a cliché – something that's only attainable for Buddhist monks. Luckily, we're not talking about renouncing the world and meditating around the clock. What we are talking about is healing your mind and body so that you can cultivate a sense of calm in your daily life.
Chakra healing is an ancient form of therapy that taps into the power of your body's seven chakra energy centers. Ascending from the base of the spine to the crown of your head, each energy center addresses a different aspect of your being – from your ability to have fulfilling relationships with others to your own creativity. Learning about the seven chakras is a great way to learn more about yourself – the seven chakras are your road map to your body, mind, and soul. Contrary to outside sources of information like magazines and television, the chakra healing method is driven by you. It is through gaining a sense of self that you can access the restorative energy of the chakras.
Tap into the power of your chakra energy centers!

Take the Free Chakra Healing Test to find out more.

Once you have the personal knowledge you need to move forward, you can use your body's chakra centers to help you find that sense of inner stability that you've been searching for. If you feel like you've been missing out on a sense of tranquility, the following three chakra energy centers might hold the solutions to your problem:
The Solar Plexus Chakra
Located at the navel, the Personal Power Chakra relates to your will and your ego. Blockages to this third energy center can result in difficulties understanding who you are and seeing yourself in a positive light. Your voice can start to take a back seat to the other voices that you hear on a daily basis. Unleashing the energy from your Personal Power Chakra center can help you reclaim your voice.
The Third Eye Chakra
The sixth chakra center relates to your intuition. If you have difficulty trusting your own gut instinct, or following what you feel amidst others' opinions, you might have a blocked Third Eye Chakra. Your sense of inner peace is easily affected by how easily you can rely on your own intuition. When you access the restorative power of the sixth chakra, you can learn to trust your instinct and listen to your body, mind, and heart.
The Crown Chakra
This chakra center relates to your connection with the divine – but it's not just for Buddhist monks! When blocked, you might feel restless and agitated. Your body's ability to extend beyond the physical world and experience the sense of calm that comes from healthy spiritual practice is related to the seventh chakra. When you enable the energy from the Crown Chakra, you allow yourself to feel a godly presence in your life and you can achieve tranquility through this connection.
Inner peace is something that anyone can benefit from – wouldn't you like to feel immune to the many voices telling you what to do? A sense of inner tranquility and calm can help you actually hear your own voice, and listen to what it has to say. With the help of your chakra energy centers, cultivating a sense of peace is simple, and it works because it's a solution that comes from within. Experiencing the benefits of inner peace is easy with the body's seven chakras.
Find stability through your chakras.

Take the Free Chakra Healing Test to learn more!