Are you looking for a way to heal your heart? Would you like to mend a broken relationship? Did you know you could use heart chakra meditation to experience love again?

Located at the center of your chest, your heart chakra is a fountain of energy that serves your social relationships. In Sanskrit, the heart chakra is referred to as your "unstruck sound," or anahata. This title refers to the greatest potential that each person carries inside – the potential to love and share with others. From the interactions you have with people on a daily basis, to the deep-rooted love you carry for a spouse or family member, all of your social exchanges are impacted by the energy at this source.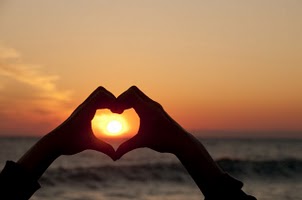 Energetic imbalances, including both excessive energy and energy deficiencies at the site of the heart chakra, can cause a number of disturbances in the way you function and the way you feel. You might be unable to get over an emotionally traumatic event from your past. You might feel unworthy of love or forgiveness from someone you've wronged. A once-healthy relationship with a close friend, spouse, or family member could turn sour. The energy from the heart chakra is your ticket to overcoming these obstacles, and chakra meditation is a great way to start healing right away. The first step towards healing is in accepting that your body is susceptible to negative energy. If you suspect you might have a heart chakra imbalance, you need to identify it in order to address it.
Is your Heart Chakra imbalanced?

Take the Free Chakra Test to find out today.

Clearing the Chakras through Meditation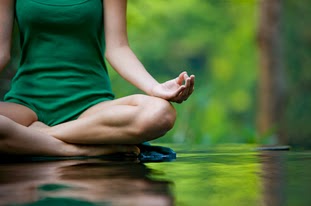 If you'd like to heal a broken heart chakra, have you considered using meditation? The practice of meditation has become popular around the world and the benefits are incredible. Those who take the time to meditate once a day – if only for five or ten minutes – claim superior mental, physical, and spiritual well-being. Because meditation relies on your body's energy, it can be used as a method of targeting energetic imbalances. A dysfunctional heart chakra center can be healed if you consciously focus on that source of energy the next time you meditate.
Five Minute Heart Chakra Meditation
Try this quick and easy meditation exercise to start opening your heart chakra today!
Sit cross-legged on the floor in a quiet and relaxing environment. Begin by inhaling through your nose and feeling your chest expanding. When you exhale, pay attention to the way your chest sinks as the air is released. Take several long breaths while continuing to focus on your chest. After you've worked on your breath, take a moment to identify your thoughts. What and who are you thinking of? Are you dwelling on any particular relationships? Address the thoughts that are present in your mind and then dismiss them, allowing your mind to remain clear. When your mind is empty, focus on feeling your heart beating within your chest. Imagine transparent green energy washing over you with each heartbeat. Repeat until you feel yourself being filled with positive energy from the heart chakra.
Embracing Emotions with an Open Heart Chakra
You'll notice a difference in the way you lead your life with an open heart chakra. You will fall in tune with what those around you are feeling, and your relationships will flourish with the help of nurturing heart chakra energy. You will also gain the clarity to evaluate whether or not someone is helping you or hurting you emotionally. The way you see yourself will also change – you will be able to accept that you are deserving of love, respect, forgiveness, and compassion. A person who has an open heart chakra is able to indulge in the supreme joy that comes from mutually satisfying relationships. If you would like to access the aforementioned benefits of heart chakra opening, all you need to do is find out if a heart chakra imbalance is preventing you from experiencing love. When you identify an energetic disturbance, you're on your way to healing.
Find out if a heart chakra imbalance is standing in the way of your happiness.

Take the Free Chakra Test to find out now!