Would you like to find out how to get in touch with your energy? Do you want to find out more about how to use the energy within your seven chakras? Did you know clearing chakras can help you find healing?
Your seven chakras connect you to a fundamental source of energy within your body. From the root chakra at the base of the spine to the crown chakra at the top of the head, each center has the power to affect the way your body functions. The vibrational energy that naturally resides in each chakra center can help you on your quest for emotional and spiritual fulfillment.
Watch this vide of Carol Tuttle talking about her experience with Chakra Healing
Find out if your chakras are blocked
Take the Free Chakra Test today.

The chakras are a natural source of restorative energy. When these sites emit their positive waves, you possess the potential to overcome the obstacles you face, and to experience pleasurable feelings –
happiness, love, compassion, conviction, and confidence.
Being in tune with the energy circulating through your body helps you to easily address the difficulties you experience in life.
Sometimes, through energetic disturbances, your chakra centers become blocked with negative or harmful energy. When this happens it becomes difficult for a person to feel whole. A person with specific chakra imbalances might struggle to access healing, or they might feel like they are constantly fighting to feel healthy and happy. Opening chakras is the only way to go about curing these energetic imbalances. If you suspect that you or someone you know has a chakra imbalance, the first thing you need to do is identify the location of that imbalance so that you can proceed with healing and move forward with your life.
Clearing Your Chakras
After you identify the location of your blocked chakra, removing the negative energy from your body can be done through a number of methods. The best thing about chakra healing is that it is flexible, so that you can choose the method that works for you. The following are just some of the modalities available to those who would like experience wholeness through chakra healing:
Thai Yoga Therapy:
Rooted in the Buddhist tradition, this modality enables you to connect your mind, body, and spirit through poses that allow you to open up your energy systems. Chakra centers are targeted through specific acupressure points on your body, and negative energy is removed through the restoration of the body's vital lymph centers.
Meditation:
This healing method is used by people all around the world – it is the most widely accessed technique for holistic restoration. Not only does meditation allow a person to experience mental clarity and peace of mind, it also enables you to reverse chakra imbalances resulting from negative energy.
Breathing:
Connecting with your breath enables you to experience relaxation. The air you take in has the power to clear your chakras and reverse imbalances as it reaches specific sites within your body.
Affirmations (Chanting):
When you speak something aloud, your conscious mind picks up on what you are saying and uses that vibrational energy. If you can firmly assert what you want through your voice, the negative energy residing in your chakra centers will be released.
Reframing:
If you've experienced pain for any reason – whether it's emotional or physical – you can effectively rework the traumatic experience through reframing. The harmful energy that results when you have a negative experience can be removed when you revisit the past and readdress the grief you have accumulated.
Enjoying Positive Energy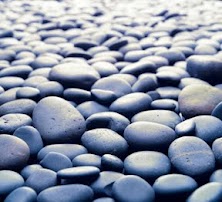 Your chakras exist for the purpose of enabling you to lead a life of joy, prosperity, and total health. When you learn more about your chakra centers and their potential to help you heal, you are giving yourself the tools you need to achieve well-being. Clearing these potent centers of any negative energy that may have accumulated through past events is a necessary step forward that will help you lead a more fulfilling life. You can recognize the blessings you have been given in your life and make the most of them through clearing chakras. Recognizing it when you are experiencing a blockage at one of your chakra sites is the primary step towards changing the way you live your life.
Access healing through the seven chakras!
Restore positive energy by taking the
Free Chakra Test
today.