Would you like to be able to attract money easily? (Okay, silly question) The truth is, you can use affirmations for money to clear the chakras that are blocking your prosperity and money making abilities. You will be amazed at the results!
First things first: what is money? And what is your attitude about money?
If you see money as a goal in and of itself; if you feel that money is somehow evil or people who have money are no good; if you feel that you are unworthy of having money; if you feel incapable of earning or holding on to money; if you believe that it takes money to make money… and other self-limiting beliefs – then you have created very powerful money-repelling energies within yourself!
Change your attitude about what money is: it is not a 'thing' to be acquired. It is merely a means of exchange. Long, long ago, the only way to get something that you couldn't grow, hunt or make for yourself, was to barter for it. You gave away what you were good at making/growing/hunting, and received something you needed. Then, somebody invented the use of shiny bits of metal as a means of exchange for goods and services. Since then, humans have become conditioned to view these shiny bits of metal (or their paper or electronic equivalent) as highly desirable. Today, most transactions involve money.
But really… is it the money we're after, or the goods/services we want in trade? When you take money out of the equation emotionally, it becomes easier to handle, especially if you have beliefs of low self-worth and self-esteem. You ARE worthy of having groceries, gas, a home, clothing, etc. – so the blockage against receiving money is no longer necessary!
Money in and of itself is nothing more than energy. It is not evil, although it can be used for evil purposes. It does not make people evil or snobbish – that is a personal choice and a personal weakness. There are plenty of extremely wealthy, altruistic and genuinely good people. And, money does not have the power to make a person turn into an entitled jerk. Again – personal choice, personal weakness. If you suddenly came into a lot of money, would you change who you are? No – unless you chose to. If you are afraid that people you care about will want to take advantage of you and see you as something you're not, then let that be their problem and not yours.
So – now that the 'stigma' of being rich has been shown to be false, how do you go about using affirmations for money to open the money-attracting chakras?
Affirmations, done right, are powerful commands. Your words alone carry an energetic frequency; and the intentions behind your words are even more powerful. Always state your affirmations in the positive, using the power of "I am…" and infusing them with positive intentions and emotions. Use the following affirmations as a jumping-off point; feel free to make up your own that resonate with you!
As you repeat affirmations, visualize the color
of the chakra; imagine the spinning vortex of energy drawing in an abundance of energy.
The Chakras and Money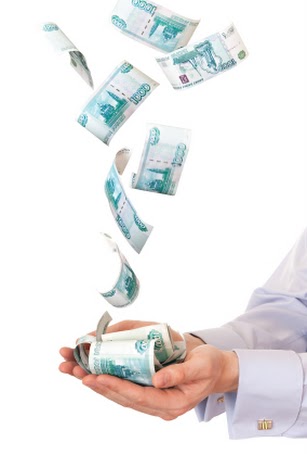 1. Root Chakra: this is an important money-attracting chakra. It is the chakra of security and survival (for which, in the modern age, money is essential). To boost your self-esteem and sense of self-worth, the following affirmations will help:
I always have plenty of money to meet my needs
My thoughts are always focused on abundance
I am worthy of having more money than I need
2. Sacral Chakra: although usually associated with sexuality, it also refers to creativity, pleasure and liking yourself. Great affirmations to open the sacral chakra:
I enjoy coming up with creative ways to make money
I feel good about money
I enjoy having enough money to satisfy my desires
3. Solar Plexus Chakra: ambition, action and self-esteem can be increased using these affirmations:
I am the creator of my life experience and I choose to create an experience of abundance
I am grateful for my abilities to manifest money
I create and attract lucrative and abundant situations
4. Heart Chakra: to boost your self-love, love for others, sense of belonging (and a desire to contribute to the wellbeing of others), use these affirmations:
The fruits of my labors enrich the world, and I am rewarded handsomely
I am using money to create endless abundance for myself and others
I love having plenty of money
5. Throat Chakra: truth, integrity, self-expression and communication can be improved by using these affirmations:
I give my 100% best efforts and I am well rewarded for my contributions
I cheerfully expect money to come to me when I ask for it
I have plenty of money and opportunity to express my talents
6. Third Eye Chakra: if you're struggling with not having a sense of purpose, use these affirmations to give direction to your life and attract the means for making your dreams happen:
I am living my dream life of abundance and purpose
Money comes to me through many channels as I share my gifts and talents
I easily make money doing what I love
7. Crown Chakra: if you feel more connected to your stuff than you do others; if you're stuck in an unfulfilling, unrewarding career; then you can set your intention to use money for the higher good, using these affirmations:
Money is good, and I use money to enrich the lives of others
I allow money to flow into my life
I welcome money into my life to create a state of shared abundance
Make up your own money affirmations that you intuitively feel nurture your weakest chakras; repeat your affirmations daily for at least a month; and see for yourself what happens!
Are your chakras opened or closed?
Click on the button below to take the free 3-minute chakra test and find it out